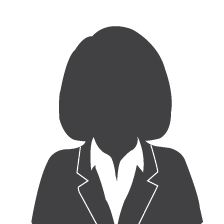 Education:
BSC degree in Nutrition and Food Science, King Abdulaziz University, Saudi Arabia
MSc degree in Nutrition and Metabolism, University of Alberta, Canada
PhD degree in Nutrition and Metabolism, University of Alberta, Canada
---
Info:
Email: AAAlmasud@pnu.edu.sa
phone: 011 82444823
---
Research Interests & Activity
Body composition assessment
Sarcopenia, Cachexia, Muscle Atrophy
Malnutrition, Lipid, essential Fatty Acids
Cancer and Obesity Paradox
Biography 
Dr. Almasud has completed her Master of Science and PhD in Nutrition and Metabolism from University of Alberta, Canada. Currently she is working as an associate researcher I at Lifestyle and Health Research Center, Health Science Research Center at Princess Nourah bint Abdulrahman University. Her research work related to the impact of fish oil intervention as well as chemotherapy treatment on muscle condition in cancer animal model and patients. She used a novel techniques to establish for the first time mechanisms related to the benefits of essential fatty acids to muscle condition in neoplastic state. Dr. Almasud is particularly interested in the impact of changes of body composition, mainly muscle and adipose tissues, that occur in the neoplastic state or other conditions where aberrant body composition has been observed to relate to poor outcomes. She will then define nutrients that may be of benefit to attenuate pathological changes in muscle and adipose tissue.