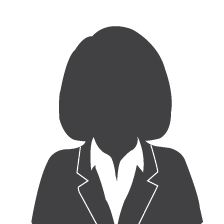 Education:
 B.S., Clinical Nutrition, King Saud University, 2020
---
Info:
Email: almahmoud.elham@gmail.com
phone: +966 554243700
---
Research Interests & Activity
Tech-Health, mHealth, Digital Therapeutics
Chronic diseases prevention and management
Sports nutrition
Behavior change interventions
Biography
Elham received her Bachelor of Science in Clinical Nutrition at King Saud University. She gained clinical experience by completing an internship as a Dietitian at King Faisal Specialist Hospital and Research Center. Moreover, she gained research experience by completing an internship as a researcher at the Lifestyle and Health Research Center at Princess Nourah University. She is interested in research exploring chronic disease prevention and management. Specifically, her interests lie in investigating the role of digital therapeutics in driving nutritional and health behavior change and promoting personalized healthcare. She is involved in various tech-health projects, including "Liven", which is a mobile application that aims to manage Type 2 Diabetes. Elham is currently training at King Abdullah University of Science and Technology (KAUST) where she is contributing to the establishment of the Smart Health Initiative.