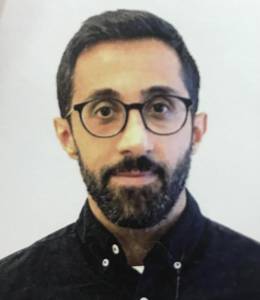 Education:
BSc Physical Therapy, King Saud University, Saudi Arabia
MSc Applied Exercise Physiology, University of Brighton, UK
Graduate certificate, Research Methods for Health, University of Aberdeen, UK
PhD. Exercise Physiology, Nutrition & Metabolism, University of Bath, UK
---
Info:
Email: AFAlghannam@pnu.edu.sa
phone: +966 (0)1182 44812
---
Research Interests & Activity
Exercise-induced fatigue
Nutrient-exercise interactions to optimise performance, recovery and adaptations
Role of nutrition in injury recovery, muscle atrophy and sarcopenia
Biography 
Dr Abdullah F. Alghannam is a Research Scientist, Consultant Physiotherapist & Exercise Physiologist. He works as the Head of the Lifestyle & Health Research Center at the Health Sciences Research Center (HSRC), Princess Nourah bint Abdulrahman University (PNU). Dr Alghannam is currently an Assistant Professor in Exercise Physiology at the College of Health & Rehabilitation Sciences at PNU. He previously worked as a post-doctoral researcher in Exercise Physiology and Sports Nutrition at Loughborough University, UK. Dr Alghannam is a fellow of the American College of Nutrition and the Royal Society for Public Health. He has numerous publications in prestigious journals in the field of Sports Medicine, such as Medicine and Science in Sports and Exercise and the International Journal of Sports Medicine. In 2020, Dr Alghannam received the prestigious Exercise Physiologist certification from The American College of Sports Medicine.