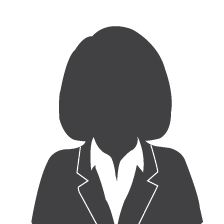 Education:
MBBS-King Saud University-2008
Pediatric Arab and Saudi Board Certified-KAMC-2012/2013
Pediatric Endocrine Saudi Board Certified- KAMC-2015
Pediatric Endocrinology Clinical Fellowship-McMaster University-Canada-2018
Graduate Diploma of Clinical Epidemiology- McMaster University- Canada-2018
---
Info:
Email: ahmalotaibi@KAAUH.edu.sa
phone: 011 8200000/ext.3189
---
Research Interests & Activity
Children wellbeing
Children with T1DM
Clinical epidemiology Science
Biography 
Current Position:
Pediatric Endocrine Consultant in King Abdullah University Hospital, PNU, Riyadh.
Clinical assistant Professor in princess Noura University.
Deputy of the diabetes program committee in KAAUH.
Member of the pediatric residency program in KAAUH .
EDUCATION:
Post-Graduate:
-July 2016-December 2018: pediatric endocrinology clinical fellowship-McMaster University-Canada.
-September 2017-December 2018: Student of graduate Diploma of Clinical Epidemiology. McMaster University-Canada.
– Dec 2015: Pediatric Endocrinology Saudi Board Certified.
– April 2013: Pediatric Arab Board Certified.
– January 2013: Pediatric Saudi Board Certified.
Medical Education:
2001-2007: MBBS "With Certificate of Merit" College of Medicine, King Saud University Riyadh, Saudi Arabia
Research projects:
o Published:
1- Health Related Quality of Life and Family Impact of Type 1 Diabetes Among Adolescents in Saudi Arabia, Multicenter Study. Fdia Albuhairan, Maliha Nasim, Ahlam Alotaibi, Naila A.shaheen, Saleh Aljasser, Ibrahim Al Awan. Diabetes Research and Clinical Practice, Volume 114, April 2016, Pages 173–179.
2-Sirolimus in the treatment of three infants with diffuse congenital hyperinsulinism. Albalwi R, Al Atwai M, Alotaibi A,Babiker O, Almutair A. J Pediatric and metabolism. Aug 2017 28;30(9): 10130-1017.
3-The reporting of progression criteria in protocols of pilot trials designed to assess thefeasibility of main trials is insufficient: a meta-epidemiological study. Authors: Lawrence Mbuagbaw; Sarah Daisy Kosa;Daeria O. Lawson; Rosa Stalteri; Oluwatobi R. Olaiya; Ahlam Alotaibi; Lehana Thabane. Recently
4-A Meta-Epidemiological Review of Cochrane Systematic Reviews in Atrial Fibrillation: Approaches to Clinical Heterogeneity. (Final draft of manuscripit) Authors: Miney Paquette, Ahlam Mohammed Alotaibi,Lawrence Mbuagbaw.
o Ongoing Researches:
1-Efficacy and Safety of Aromatase Inhibitors in Short Boys: Metaanalysis and systematic review(Analysis phase) Authors: Ahlam Alotaibi, Wedad Madni, Mazen Ferwana.
2-Efficacy and safety of PLGS in children and adolescents with T1DM: Meta-analysis and systematic review (Manuscript stage). Authors: Ahlam Alotaibi, Reem alkhalifah, Karen McAssey.
3-Worlwide secular trend in puberty onset: Metanalysis and systematic review. Collaborative work with the arab society of pediatric endocrinology
4-Sepecificity and sensitivity of urine osmolality/serum osmolality ratio in diagnosing diabetes insidious: Retrospective chart review. (Analysis Phase) Authors: Ahlam Alotaibi, Haifa Alfaradi, Zubin Punthakee
 Honours:
o April 2019: Winner of the best oral research Presentation in Arab Society of pediatric endocrine and diabetes in collaboration with ISPAD.
o November 2017: Winner of the best annual fellow Presentation in the pediatric department Grand round presentation McMaster University-Canada
o December 2015: Winner of the Second Award as oral Presentation King Abdullah International Medical Research Forum, Riyadh, Saudi Arabia.
o November 2015: Winner of the Second Award as oral Presentation 3rd International Society of Endocrine and Metabolism, Riyadh, Saudi Arabia.
o December 2012: Winner of the Second Award as Poster Presentation 5th Pediatric research Day, King Saud Bin Abdulaziz University for health science, Riyadh, Saudi Arabia.