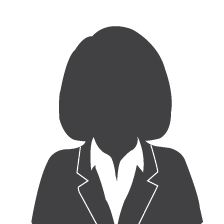 Education:
Clinical Research Coordinator program
BSc. In Speech therapy and Audiology
---
Info:
Email: Noalhowaish@gmail.com
phone: +966508782137
---
Research Interests & Activity
Communication, Language and cognition
Sleep
Mental health and psychology
Biography
Ms. Norah Alhowaish has expertise in scientific research and health care. She is passionate about improving people's lives through promoting a healthy lifestyle and conducting research in this field. She is currently a Research Coordinator I at King Abdulaziz Medical City at the National Guard. She collaborated as a research assistant at lifestyle and health research centre at Princess Nourah bint Abdulrahman University in 2021. She obtained her certificate of clinical research coordinator from the research centre at King Fahad medical city in 2020. She worked as Speech-language pathologist at an international rehabilitation centre with a specialty in paediatric speech and language disorders between 2016 to 2018. Ms. Alhowaish has accomplished her bachelor's degree in the rehabilitation of speech and hearing from King Saud University in 2016.