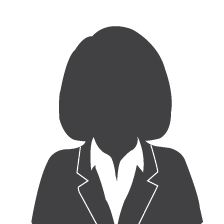 Education:
PhD in Health Professions University of Brighton (2015)
Master of Science (Women's Health) University of Brighton (2009)
Bachelor of Applied Science in Physiotherapy King Saud University (1998)
---
Info:
Email: aaaltamimi@pnu.edu.sa
phone: 011 8244770
---
Research Interests & Activity
After my graduation in 1998, with a Bachelor of Science (BSc) in physiotherapy, I worked for four years at King Faisal Specialist Hospital and Research Centre as a staff physiotherapist before receiving a promotion to a senior physiotherapist in 2002. Since then, my research interest has been in women's health. In 2007, I received a scholarship award to pursue my Master's degree in women's health in the United Kingdom at the University of Brighton. Within this speciality, my greatest interest has been the treatment of urinary incontinence. As a doctoral student, I have accessed various theoretical perspectives and conceptual models. I deeply believe that the relationship between the patient and the physiotherapist is important and must be included when evaluating the outcome of treatment.
Continuing education/professional development
Apr'19 Attended the 2nd World Congress on Breast Cancer, Gynaecology and Women Health, Milan, Italy
Dec'18 Completed successfully series of workshops "Annual Congress on Women's Health & Reproductive Medicine", Lisbon, Portugal
Oct'18 Attended and completed successfully the "Leadership for Customers" workshop, GE Crotenville, New York, USA
April'18 Completed successfully series of workshops "Leadership Development program in Collaboration GE for Supervisory and Executive Leaders", Awarded the first place
Dec'16 Led two days' workshop on "Women's Health- Rehabilitation Perspective" (University of Dammam), Dammam, KSA
April'16 Attended the Executive Quality Academy Training, Institute for Health Improvement (KAAUH), Riyadh, KSA
Mar'16 Led two days' workshop on "The Role of Physical Therapy in the Treatment of Pelvic and Genital Pain" (Abdullatif Jameel), Jeddah, KSA
May'15 Led two days' workshop on "The Role of Physical Therapy in Women's Health" (Abdullatif Jameel), Jeddah, KSA
Feb'14 Attended the Sexual Health Dysfunction Annual Meeting (ISSWSH), San Diego, USA
Mar'13 Post-graduate Diploma in Pelvic Floor Rehabilitation (Herman & Wallace), King Saud Medical City, Riyadh, KSA
Biography 
I'm highly experienced in the provision of quality women's health and physiotherapy care both from a practical and administrative standpoint. I believe I am well informed as to the future direction of the women's health and physiotherapy profession as a whole. I am a team player and have good communication skills when dealing with other stakeholders in the healthcare sector whether they are patients, administrators and other healthcare staff.
My recent involvement in the Health Sciences Research Centre has broadened the horizon of my potential contribution towards women's health; possesses a thorough understanding of the business of health sciences research and developed my ability to translate that understanding into relevant core resources that function effectively and efficiently. I am highly interested in taking a record of success in leading teams and initiatives in an academic environment and pursuing an administrative and leading role in research initiatives at Princess Nourah bint Abdulrahman University (PNU) and King Abdullah bin Abdulaziz University Hospital (KAAUH).