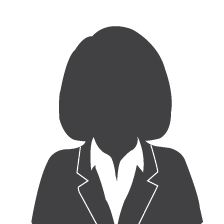 Education:
University of Lausanne, Institute of Social and Preventive Medicine, Lausanne,
Switzerland, Certificate in Health Economics for Public Health Decision-Making
The University of Adelaide, Faculty of Health Sciences, School of Population Health, Adelaide, Australia, Ph.D. in Medicine
Concentration(s): physical activity, walking behaviour, social determinants of health, health policy, health inequities, urban health, women's health
Dissertation: Physical Activity Among Young Educated Saudi Women
Johns Hopkins Bloomberg School of Public Health, Baltimore MD, USA, Certificate in Health Emergencies in Large Population (H.E.L.P)
Western Kentucky University, College of Health and Human Services, Bowling Green KY, USA, Master of Public Health Education (MPH)
King Saud University, College of Applied Medical Sciences, Riyadh, Kingdom of Saudi Arabia, Bachelor of Medical Sciences (BMSc) in Community Health Education
---
Info:
Email: malmarzooqi@ksu.edu.sa
phone: 011 805 2081
---
Research Interests & Activity
Mezna is strongly passionate about community health and wellbeing. Her research interests include health policy, health promotion, walking behaviour, urban health, social determinants of health, international health, health inequality, and women's health.
Community Activity:
[Jan 2018 to present] Founder of KSU Movement Initiative for a Healthy and Active Campus. 1st Women's Running Initiative at a Saudi University. The initiative aims to increase physical activity levels among students, faculty members and women in Riyadh community by establishing a running/walking club at the King Saud University Girls Campus. https://womencampus.ksu.edu.sa/en/node/129534
Biography 
Mezna is an Assistant Professor of Public Health in the Community Health Sciences Department, College of Applied Medical Sciences, King Saud University, Riyadh, Saudi Arabia. She did her PhD in public health physical activity behaviour at the University of Adelaide, Australia. She also has a master's degree in Public Health Education from the United Stated. In addition, during her master degree Mezna has an opportunity to train at the Pan American Health Organization (PAHO), the Regional Office for the Americas of the World Health Organization (WHO), Washington, DC, USA. She also has Certificate III in Fitness- Gym Instructor and Certificate IV in Fitness –Personal Trainer from the Australian Institute of Fitness, Australia.