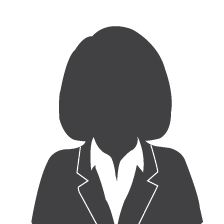 Education:
Post-doc in Nutrition (2003-2005) Cordoba University (Spain): Food and Nutrition Department
Ph.D. in Nutrition, June 2002 Faculty of Sciences, Ibn Tofaïl University, Kenitra (Morocco), (experiments were carried out in research laboratory at Joseph Fourrier University (France) and Tubingen University (Germany)
Master (Certificat des Etudes Approfondies) in Physiology and Cell Biology, December 1997
Faculty of Sciences, Abdelmalek Essaâdi University, Tetouan (Morocco).
Bachelor in Animal Biology, June 1996 Faculty of Sciences, Abdelmalek Essaâdi University, Tetouan (Morocco)
---
Info:
Email: benajibanada@gmail.com
phone: +966537504950
---
Current main tasks and activities
Assistant Professor, Department of Health Sciences, Princess Nourah University (PNU), KSA
Co-founder and Member of Advisory Board of "Programme de Leadership Africain en Nutrition" (PLAN)(www.plan-francophone.com)
Member of executive committee and representative of North Africa Region of the African Nutrition Society (ANS) (www.ansnet.org)
Expert in one-to-one counseling, training in nutrition for specific target groups
Expert in nutrition landscape analysis in Gulf and Maghreb Countries
Strategic planning round table facilitation, guide/report conception and editing, field work design and implementation
Biography
Nada Benajiba is an Assistant Professor in Princess Norah University (Riyadh). She is also a Registered Nutritionist (with UK-AfN) for both Nutrition Sciences and Public Health and Fellow of Higher Education Academy. Nada holds a PhD in Nutrition from Ibn Tofail University (Morocco) and had post-doctoral position in Cordoba University (Spain), has large academic and community experience in her country and abroad. She is the responsible of international relationships in the Moroccan Society for Nutrition, Health and Environment.
Dr Nada is known as being the "mover-shaker" of stakeholders' mobilization to promote Nutrition and capacity development in Africa. As such, in 2007, Nada co-founded the "Programme de Leadership Africain en Nutrition" for French speaking candidates. She was previously a member of AGSnet. Nada can communicate fluently in 4 languages: Arabic, French, English and Spanish. She is an alumnus of ANLP (African Nutrition Leadership Program) in 2002 and SLAN (Latin America Leadership program 2006). Dr Nada plays the role of regional representative in North Africa of the African Nutrition Society.
In terms of scientific research, Dr Nada is a member of the Joint Research Unit in Nutrition and Food, URAC 39 (Ibn Tofaïl University – CNESTEN) Regional Designated Center of Nutrition (AFRA/IAEA) Rabat-Kénitra (Morocco). She has various publications in highly indexed scientific journals and is actively involved in research in Nutrition and is collaborating with various international institutions. Her research area focuses but not limited to on dietary habits, nutritional status, consumer behavior, situational and landscapes analysis in terms of nutrition and nutrition education. She is member of the advisory board of North African Journal of Food and Nutrition and reviewer in many other international peer journals.